I had every intention of posting more often to this blog, but real life just gets in the way doesn't it?  I've re-discovered my enthusiasm for writing so am looking out for short story comps to enter and working on a novel.   Very early stages yet ... so I haven't done much in the way of crafty stuff lately.   
I have been thinking quite a lot about clothes too, having come across some fantastically stylish blogs.  One of my absolute favourites is www.advancedstyle.blogspot.com which is truly inspirational.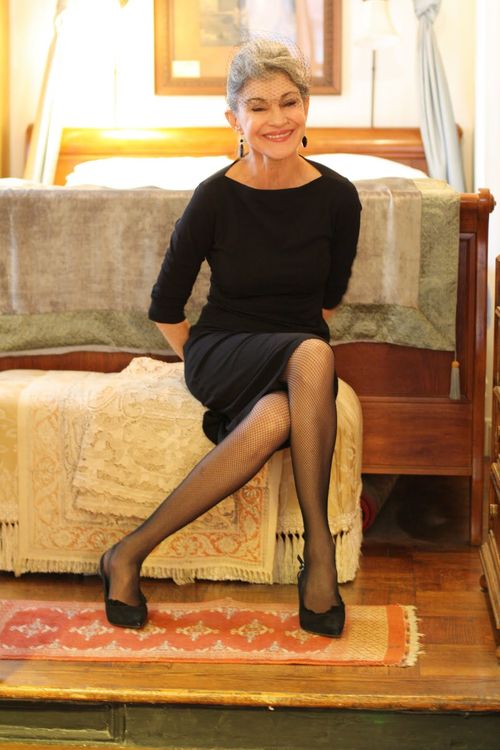 It features 'older' women mainly but dashing gentlemen too who aren't slavish followers of fashion but are stylish.  Like this glorious lady in the photo.  I love this site as the women featured aren't trying to pass for twenty-somethings or botox themselves until they look like plastic Barbies.  They look confident and sure of their own style and show that you can be alluring and elegant into your fifties, sixties, seventies and above.  A superb blog so please visit them!