How gorgeous is this image?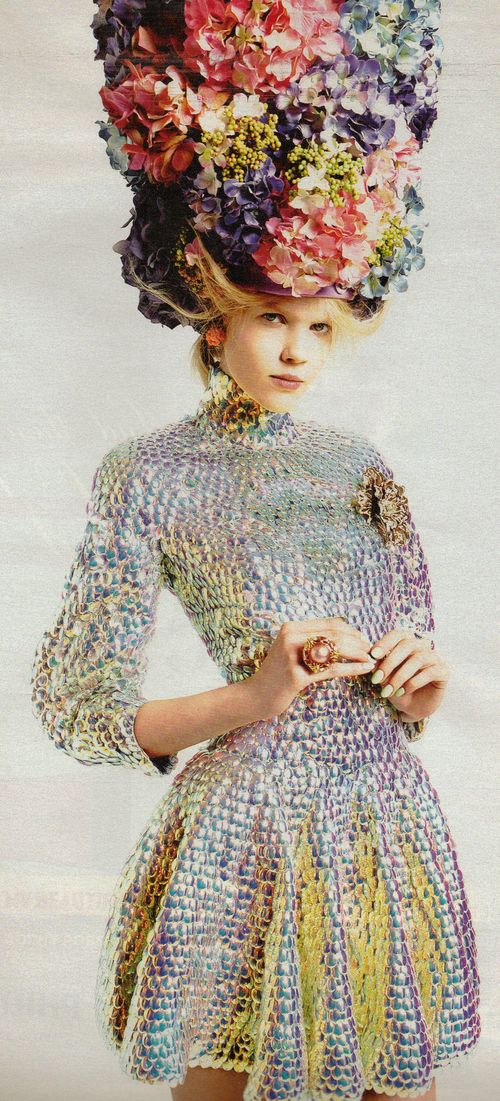 If you're a Lady Gaga fan (I admit I am, she's bonkers but brilliant) you'll recognise this style of dress from the Bad Romance video.  It's an Alexander McQueen, a mere snip at £4,500.  I love the texture of it, those shimmering reptilian scales.  The floral 'hat' is stunning though it might look over the top even at Ascot.  Her nails are nice too - I think that pale green is fashionable this summer, though it takes some flair to wear it.  I think I'll stick to pale pink or vanilla.
A few more images for you: these are from a notebook I keep of images I've cut out from magazines or flyers.  I can't call them collages as they're so rough & ready, but they're good for leafing through when inspiration runs dry.