I'm back on the needlepoint after spending months working through a patchwork craze.  There's definately an autumnal feeling in the air, so I'm trying to do an autumnal kind of design.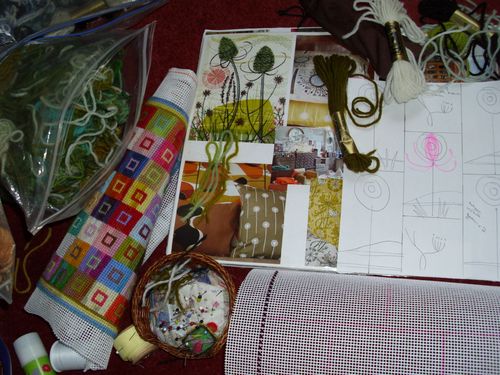 I collected up lots of old Country Living magazines and leafted through, finding these pictures of teazels and seed heads and stylized dandelion clocks.  Well, the colours say 'Autumn' to me!  They're also saying 'fifties' and 'retro' too.  I did the roughest of drawings and then marked out the design with a pale pink highlighter pen on white canvas.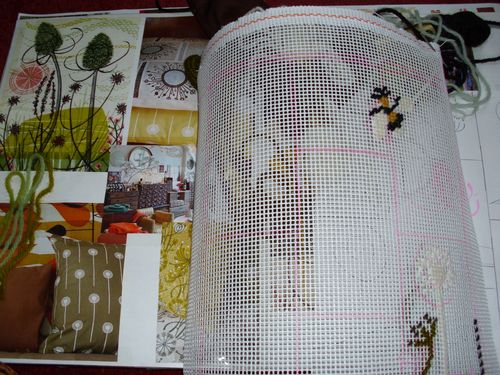 I've started stitching, and we'll see how it progresses.  I'm hopeful!