I had a day off work today, so I've been pottering about - doing odd chores and finishing off a few pincushions that've been hanging around uncompleted.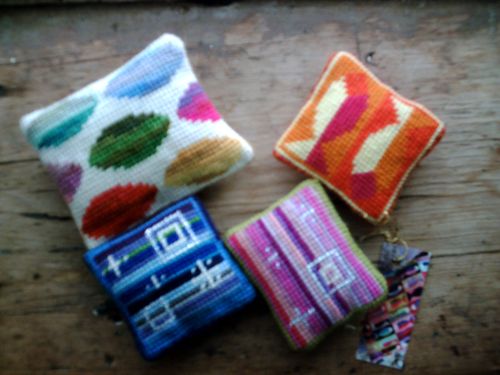 They're filled with polyester toy stuffing and backed with felt.  I'd like to make needlepoint cushions to sell, but they're just too time consuming.  So I'm comprising by making pin cushions with my own designs and colourways. 
I'm going to add gift tags to them as I splurged on some lovely Moo cards a while ago and they're just the right size.