Had a rummage the other day in a basket, and came up with numerous unfinished needlepoint projects.  One of these days it'll all get done - ha!  Some hope!!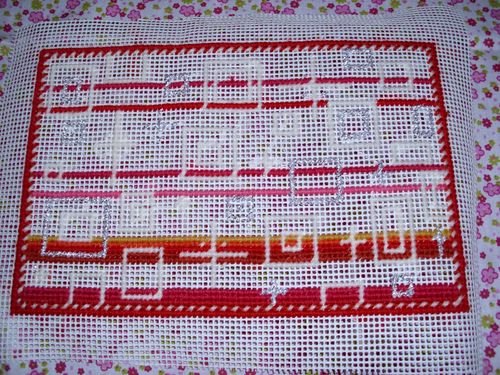 This is going to be a mini-cushion once I get several more shades of red and pink wool.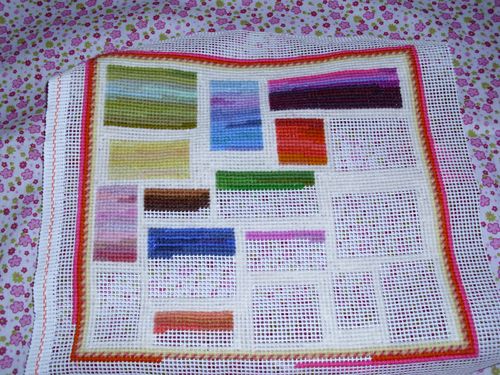 Need to get going with this cushion cover again ... and as for this oddball below  -
I don't have a clue what to fill that blank square with.  Maybe inspiration will strike, but at least it can't get any more bizarre. 
Finally, at least 1 thing that's finished in terms of the design, just got to sew it up into a cushion.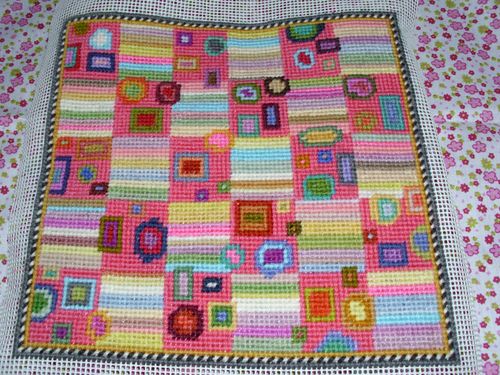 Oh well, I've finished reading 'The Clothes on Their Backs' by Linda Grant.  It was shortlisted for the Man Booker prize and is a cracking read.  About a girl growing up with timid refugee parents in London, who gets to know her once notorious uncle, a man who was jailed as a slum landlord.  He's a fascinating character, based on the real life Peter Rachman.  It's a book I'd certainly recommend and is easy to read though complex enough to keep you involved.