I'm not sure at this stage whether this needlepoint pattern will work.  There's always a stage when you're a 1/3rd or halfway through and you're convinced the design's no good.  Usually it works out okay in the end, but sometimes you just have to admit it's a turkey!!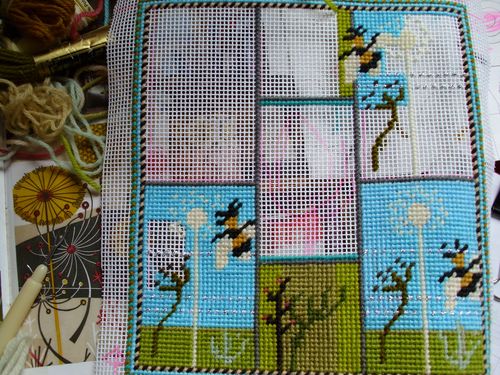 I think the middle section is going to be based on a teazel head, so I collected a few while I was out cycling this morning.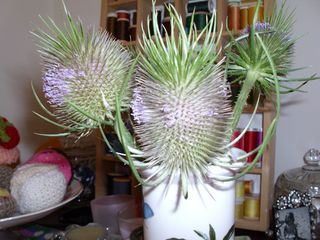 They really are extraordinary things.  I'll keep going with the needlepoint as there are elements of it I like and might recycle into another pattern.  I've got an idea for the dandelion heads (the white lollipop like thingys)  with a line of them followed by a line of stripes then more dandelion heads. But as usual I've more ideas than time!