Okay, I gave it my best shot but sometimes a needlepoint design just doesn't work.  You keep going, but something about the shapes and the colours doesn't look right, doesn't have any pzzazz ... so I'm giving up on this cushion cover.  I've stuffed it in a basket under a pile of material and it'll stay hidden there for now.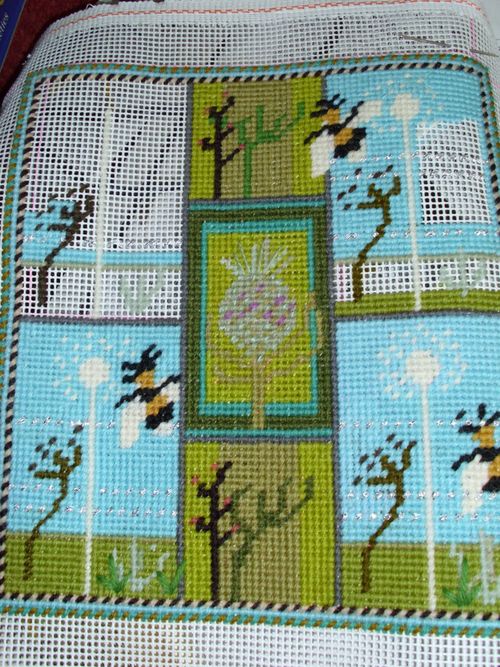 I'm going to try another design, something with lots more colours and based on geometric shapes.  I did a little swatch which is something similar to what I'm planning.  Top left in notebook page below: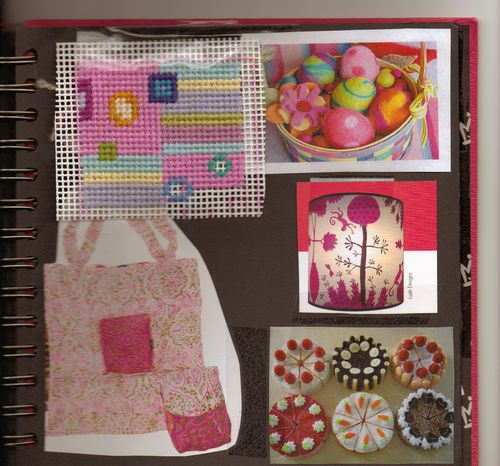 The circles and squares inside the larger pink square will be bigger themselves and I want to use some metallic thread too.  The colours are mainly going to be 'ice cream' shades - pinks, lemons, pale shades (but not too sickly sweet.)  Fingers crossed this pattern's more successful.