I had a healthy Sunday afternoon stroll yesterday, trying to walk off a few calories, and took the chance to pop into Bristol's museum.  The Alinah Azadeh exhibition is fantastic.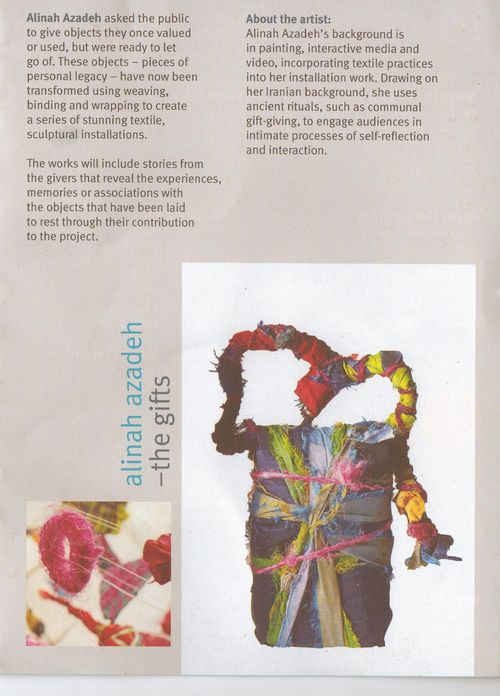 The wrapped pieces she's assembled are suspended on fishing line (or similar thread) and there's a lovely shimmering effect from all the lines hanging down.  Many of the pieces that were donated for wrapping were probably quite mundane - small toys, keepsakes, odds and ends - but once wrapped they become almost magical, precious objects.  They make you think about how the meaning of an object is changed once we wrap it and give it as a gift.  Think of those boxes of chocolates or china ornaments that are given to mums or aunts, for example.  Their retail value might be just two or three pounds, but they're worth their weight in gold to the person who receives them. 
I wandered around some of the other exhibits too, including lots of lovely ceramics.  This deep blue dish is a favourite, I love the intensity of the colour.  'Drenched' is the word that comes to mind when I think of this blue.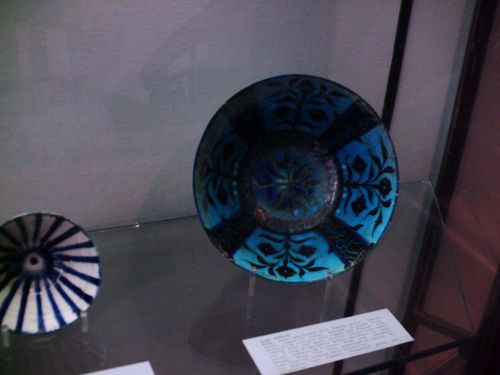 The little stripy dish is sweet too.  Hope you enjoyed your Sunday too.