Sunday's rolled around again, and another working week beckons.  It's nearly October, and would you believe the shops are already full of Christmas decorations.  Even mince pies in the supermarket!  It's ridiculous.  An advert for a furniture company is appearing on telly offering to deliver by Christmas.  Err ... hello!  Halloween's not even gone yet, so why the heck wouldn't you be able to deliver by Christmas!!!  Talk about wishing the year away, I think retailers ought to get a grip.  Oh well, on to less blood-pressure-raising matters ... a little gentle hand sewing is called for.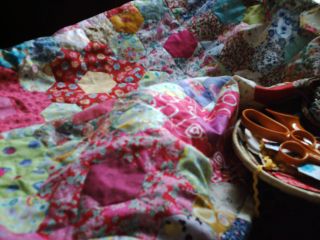 This is a quilt that's (very) slowly making progress.  I unearthed it from the chaotic fabric piles around my desk.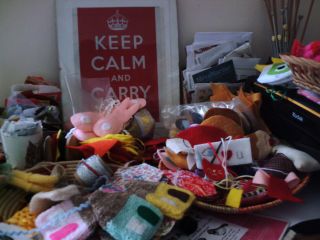 Hmm, needs a tidy-up.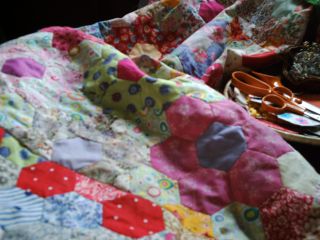 Tidying-up can wait.  Cleaning should always come second to crafting, don't you think?