I've been to a couple of great exhibitions this week.  Yesterday's was the Quilts show at the V&A, which I'll blog about later today/tomorrow when I've scanned some images in.  But a day or two before I went to the Victoria Art Gallery.  Having a day off work I went to Bath just to mooch around, do some shopping (bought some fab black wedges for summer ...) and generally wander around a bit.  I hadn't realized Edwina Bridgeman's work was on show, so it came as a lovely surprise.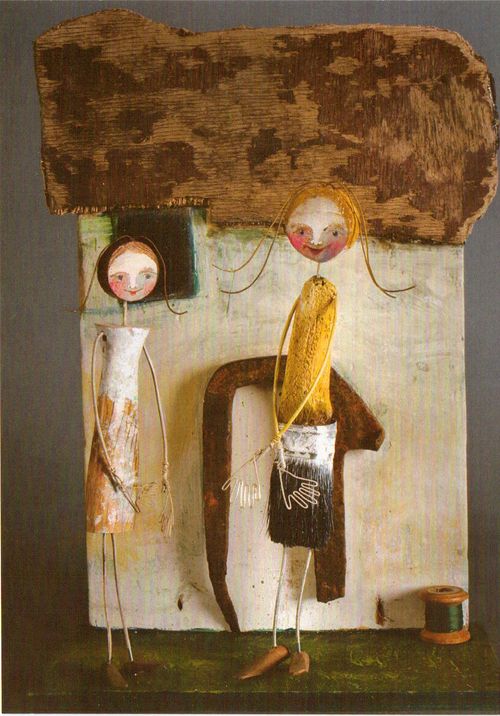 Her work reminds me of Julie Arkell's creations, though they're more sculptural than Julie's which seem to incorporate more knitting and textiles.  The theme of the show as 'Shelter', looking at our feelings of home and how so many people in the world don't have a safe place to call a home.  They're very gentle, folk art kind of pieces, and used recycled materials - old wooden spools of thread, discarded cutlery, sweet wrappers, driftwood, buttons and so on.  The faces on the little people are very sweet - they're painted on plaster for a fresco-like qualtiy, which lends a childlike quality to them.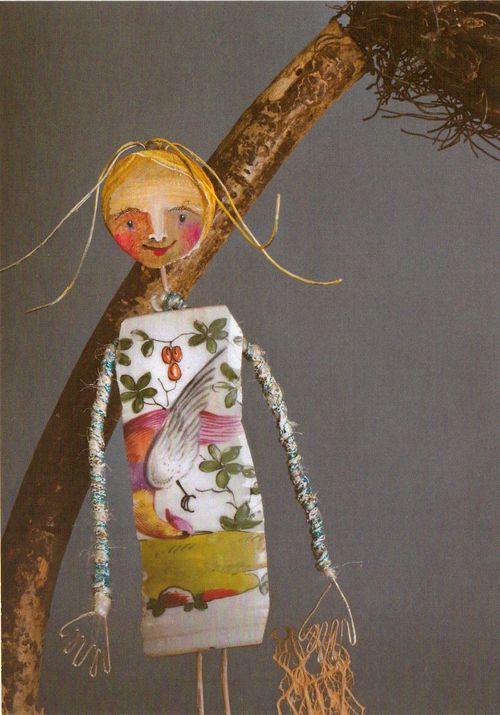 I'd recommend a visit, but it's only on show until 6th May so get your skates on!