It's no good, I just can't resist buying Selvedge.  It's so beautifully put together with gorgeous photographs and inspiring articles.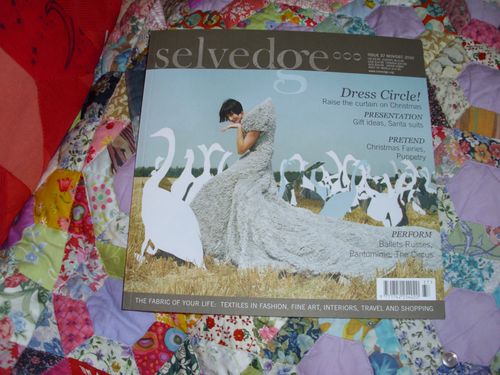 Am looking forward to putting my feet up with a cuppa and reading it later today.  On the sewing front I've been thinking about making dolls for a while.  Not sure why because I was never that taken with dolls as a child.  But I love the wonderful creations of Mimi Kirchner (see Flickr for her fab dolls) and Julie Arkell.  Julie's use of papier mache, vintage fabric and trimmings, her very English and rather eccentric folk art dolls definately appeal.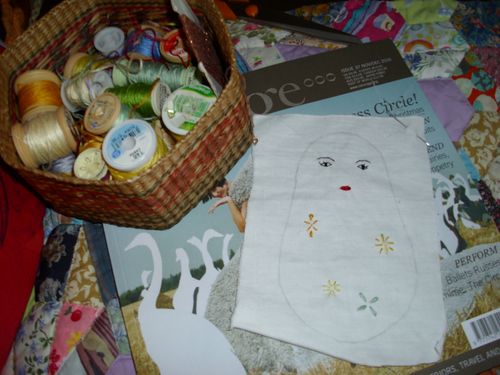 I started this little lady yesterday evening, and like the mix of a sophisticated face - dark eyes and red lips - and the simple embroidered flowers.  Am going to back this with a vintagey looking floral fabric and may embellish her some more.