How gorgeous is this Christian Dior gown?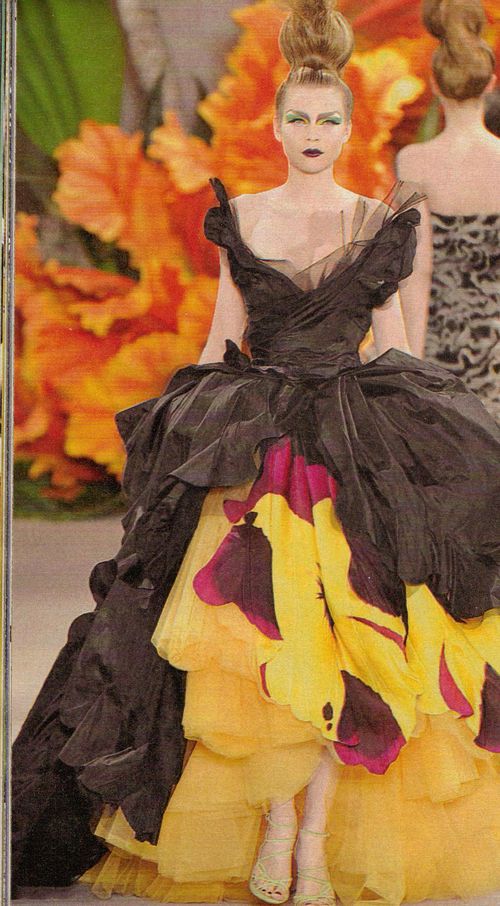 Of course there's something uncomfortable about the whole idea of designing hugely expensive, extravagant gowns when there are people in desperate need of cash, but then again haute couture is an industry that employs a lot of people - seamstresses, tailors, embroiderers, etc.  Plus, fashion houses have given us such extraordinarily beautiful images over the years.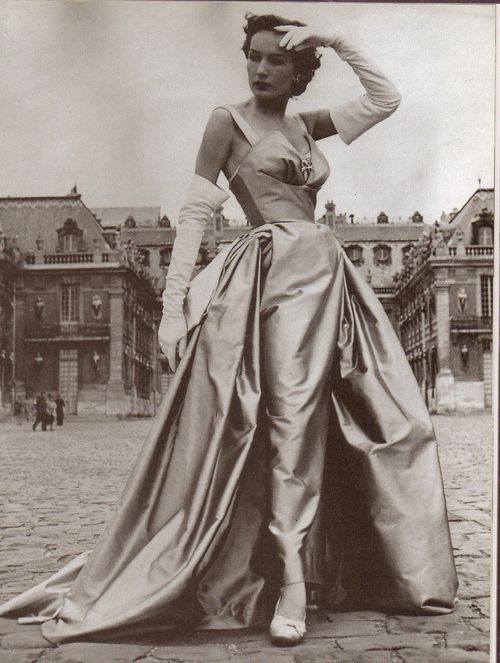 This is a Dior creation from 1951.  It could be worn today by any Hollywood starlet and she'd look stunning.  Or how about this: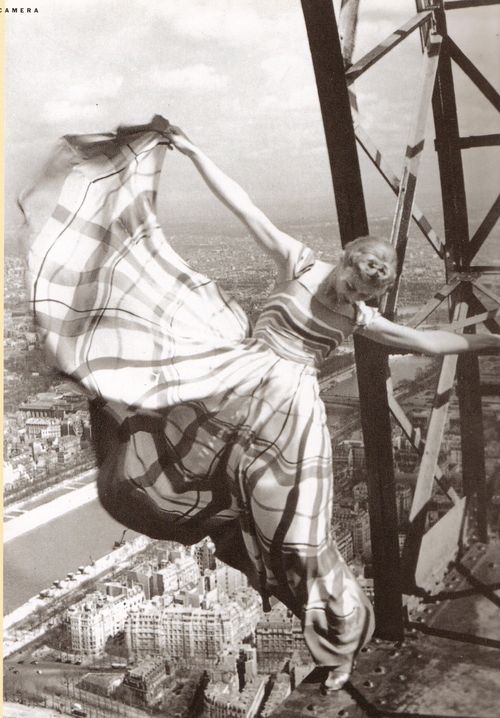 It's not Dior, but is by Lucien Lelong, from French Vogue 1939. Wow!  The movement of the dress is as spectacular as the model's pose high up on the Eiffel Tower.  There'd be a million health & safety rules that would stop her doing that nowadays.