I've started selling stuff on ebay.  Okay, I'm about a million years behind the rest of the world who's been selling for ages but I'm more tortoise than hare!  I've always wanted my own craft shop, and if I can't have the real thing then I'll try the virtual equivalent.  I'm going to start off with everyday clutter I need to shift, and in the meantime get my crafty stuff together.   
This apron is one of my first listings, and given the number of items listed it's difficult to see how anyone sells anything unless they specialize and aim their product at a particular market.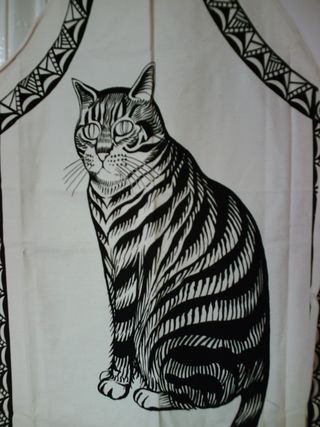 I love this bold design but just wouldn't wear the pinnie.  I'll let you know how my selling goes.  Fingers crossed.