I stopped by Yarn Forward's website to see how their knitting installation is going.  At http://artyarn-yarnforward.blogspot.com/ they're documenting a project at The Manchester Craft & Design Centre .  Knitters have been asked to subsmit strips of knitting to add to this glorious example of craft work.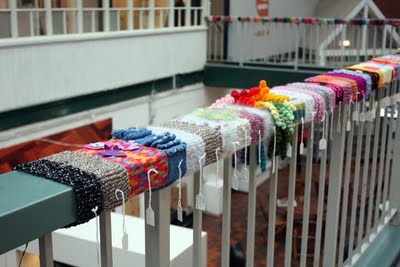 I sent a knitted piece of my own and I think I can just about make it out in one of the photos on the site.  Some of the pieces are so intricate, so well made, it's lovely to think of being donated for no other reason than goodwill and the fun of making something.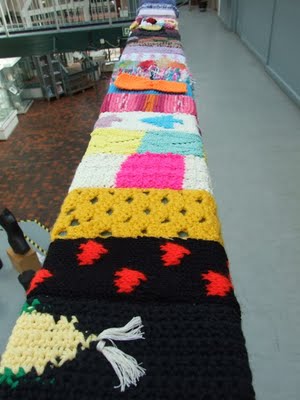 Maybe I'll make it up to Manchester some time so I can see the installation close up.