I think we've all looked at childrens books at one time or another and thought 'I could write one of those'.  They look deceptively easy, don't they?  Simple words, often not many of 'em!  Nice illustrations.  A catchy title.  Job done  ....   hmm, maybe not.  The best childrens books are stories that don't go stale, they continue to entrance young minds for years to come, and they take a real talent to write.  One of my favourites is 'The Tiger Who Came To Tea'.  It's the sweetest story of - well - a tiger who turns up at teatime.  He very politely knocks on the door and says 'Excuse me, but I'm very hungry.  Do you think I could have tea with you?'  Who knew tigers had such good manners?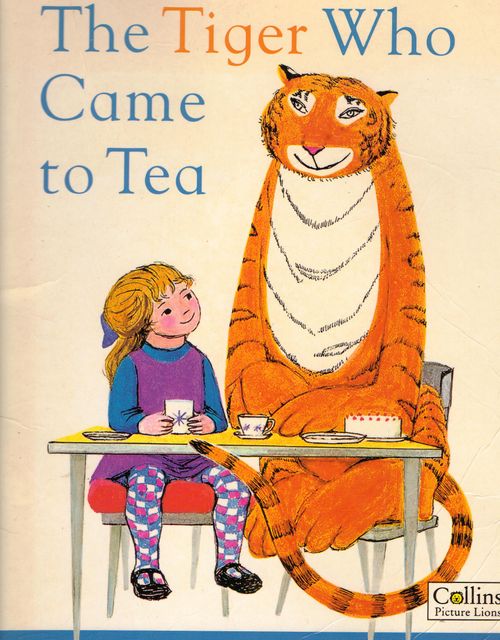 I love not just Judith Kerr's text but the gorgeous drawings.  That intense orange fur, the sleepy tiger's eyes and his contented smile.  One of these days I want to make a needlepoint cushion based on him.  On a different subject, I ordered some fab Moo stickers yesterday.  I love their stuff, and had some cards featuring my needlepoint, knitting and felt softies made some time ago.  It's fun to treat yourself every once in a while, and the mini cards make great gift tags at this time of year.    

A Moo card with some knitted creatures of mine all snuggled together.