I sneakily tied a little piece of knitting to the pipe on a water tank at the allotments the other evening.  Strange but true!!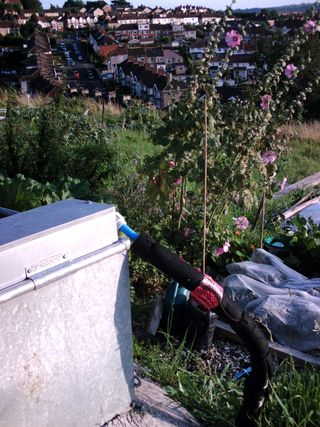 Here it is - with some lovely hollyhocks in the background.  I wonder if anyone else has noticed it yet.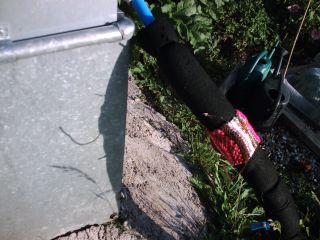 Another view of the knitted cozy.  
On the home front I'm knitting a scarf - this on a beautifully warm sunny day!  But by the time I get it finished it'll be autumnal.  I'm not sure how to make up the scarf - whether to back it with a silky fabric or to fold it lengthways and have a narrow skinny scarf.  In the meantime I'm just enjoying using every colour of wool I can get my hands on.