I love knitting, but I'm not much good at it.  My ambition is higher than my talent level, but I persevere!  Today being a Bank Holiday I was off work so messed around with wool, trying to improvise on the needles as I recall Kaffe Fassett suggesting in one of his TV appearances.  I was trying out a seemingly simple squares pattern, but it's only by attempting to make something like this that you appreciate how not-so-simple it is.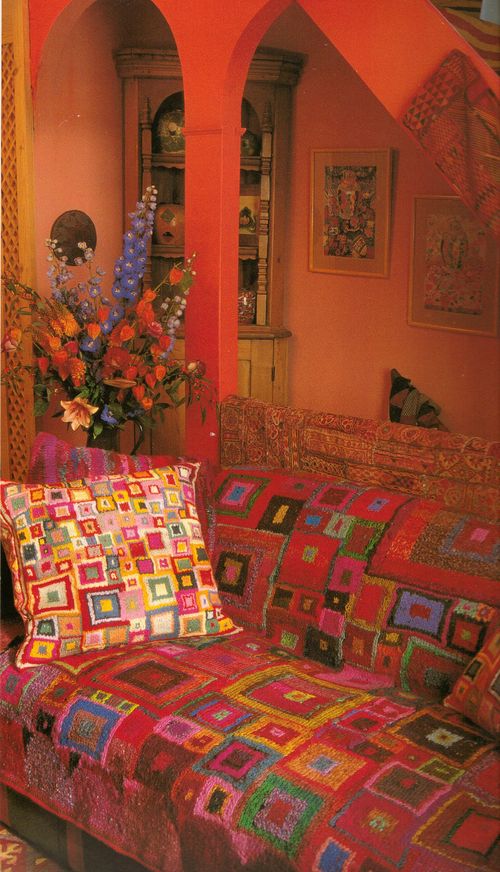 (Photo by Debbie Patterson, from 'Glorious Interiors' by Kaffe Fassett, ) 
The combination of colours he achieves is so rich and vivid, I just couldn't match it or even get close.  After trying out some squares, I moved on to an idea I had about knitting a little bird shape.  Hmmm, not got that right yet either ... Oh well, there's always tomorrow.